Redeem a € 50 voucher for holiday home bookings now!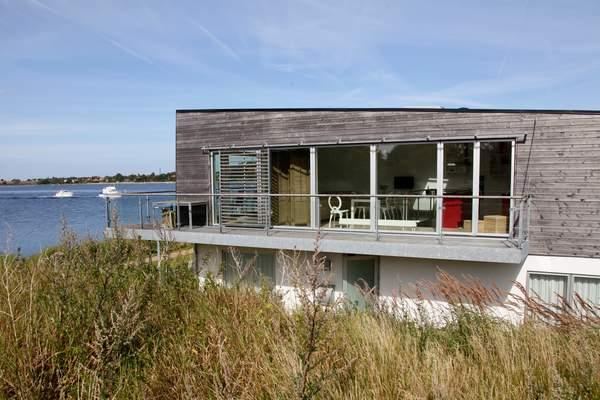 Holiday house Mön overview
The small island of Mön, located in the Danish South Pacific, is a great area for vacationing in a holiday home. There are holiday homes for almost every taste in all parts of the island. Some of these holiday homes are located directly on the beach. The beach on Mön is partly sandy, partly rocky. Depending on whether you are traveling with your family, as a couple or alone, there are different requirements for a holiday home on Mön.
Popular holiday home locations on the island of Mön
Holiday homes in Ulvshale, Stege, Stevns Klint, Borre, Oddermose and Klintholm Havn are particularly popular. Those who love things more turbulent can book a holiday home directly in Stege, the island's capital.
Book your holiday home on Mön in good time
There are only about 300 holiday homes on Mön. Therefore, you should book well in advance, especially if you are planning a longer vacation in the main season. The best holiday homes on Mönch are booked up quickly.
Enjoy the nature, the mountains, the Steikueste / chalk cliffs and the water with an overnight stay on Mön.
Feriepartner Møn
The cottages on the island of Mön are largely managed by Feriepartner Møn. Feriepartner Mön stands for the exquisite quality and a reliable standard and service.