Bead & Breakfast is a great way to spend a short break on the island of Mön in Denmark. Many enthusiastic holidaymakers who have booked an overnight stay in one of the great guesthouses on the island of Mön show that it doesn't always have to be a holiday home.
Bed & Breakfast pensions in Stege, Borre or – our insider tip – Tiendegaarden B&B with the charming hostess Susanne Nøhr are particularly popular. We are happy to meet your special requests.
An active vacation, for example by bike, is guaranteed. There are many options on Moen. A picnic basket is also packed for you for your excursions. Many Bed & Breakfast hosts on Moen rent out bicycles, support anglers or even help with a wedding.
The rooms in the B2B accommodations on Mön are often very lovingly furnished, we think even nicer than in the hotels.
Bakkelund Bed & Breakfast
This B&B is in the countryside, on the island of Møn, between Møns Klint and the town of Stege. It offers a shared kitchen, free Wi-Fi and parking.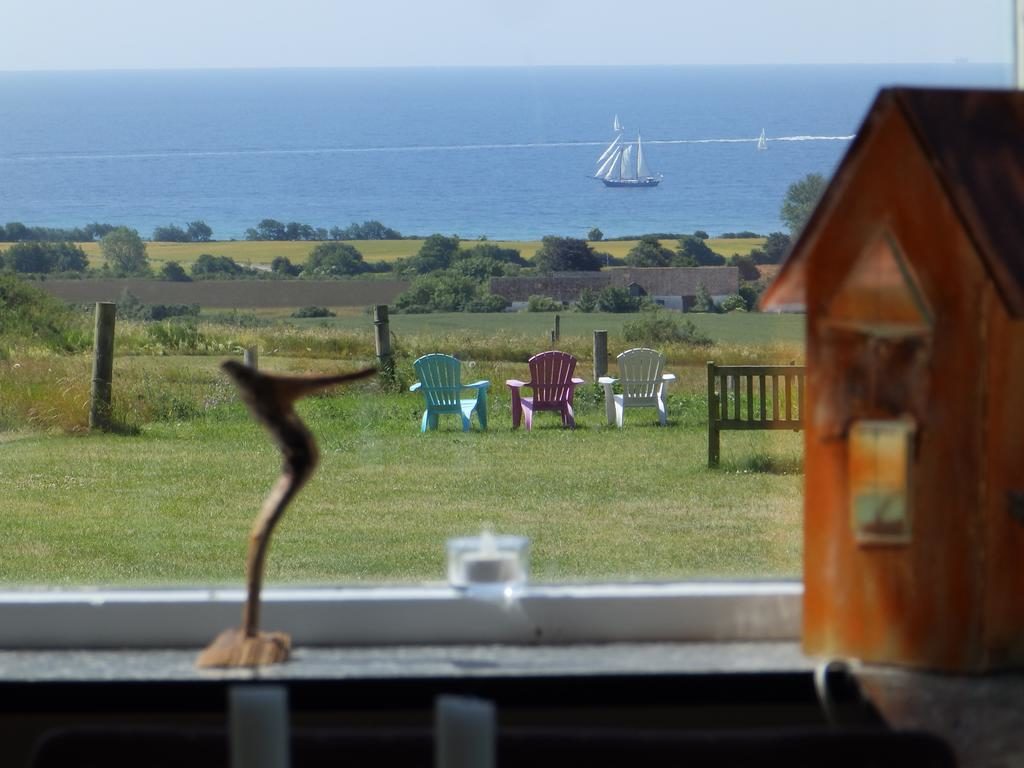 Bakkegaard Moens Klint
This cozy farmhouse is just 3 minutes' drive from the stunning Møn cliffs in Busene.
---
Motel jetties
This hotel is located next to the church in the center of Stege, just 20 km from the white cliffs of Møn. It offers free Wi-Fi, private parking and a large garden.
Tiendegaarden B&B
B&B Tiendegaarden is on a family-run farm outside Borre, just 10 km from the cliffs on Møn Island.
Klintholm B&B
This bed and breakfast is located in Magleby, just 5 km from the Møn cliffs. It offers private parking and a large terrace with views of Hjelm Bay.
Danhostel Moens Klint
This countryside hostel offers a shared kitchen, free parking and a garden with barbecue facilities. The restaurants and the beach at the port of Klintholm are 3 km away.
---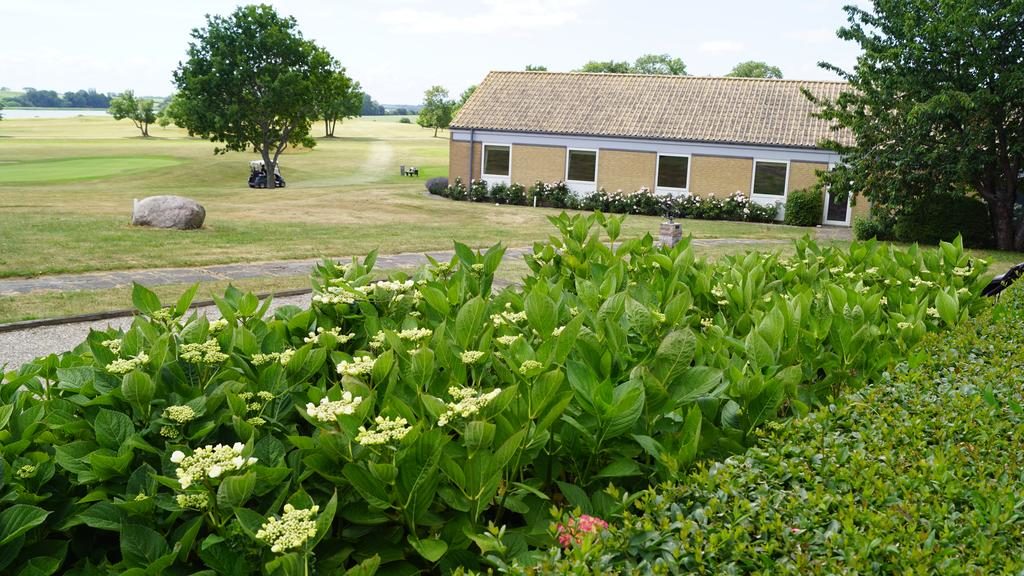 Præstekilde Hotel
This hotel overlooks Møn Golf Course and is 4.5 km from central Stege and the chalk cliffs of Møn. It offers free WiFi, free parking and a terrace with lake views.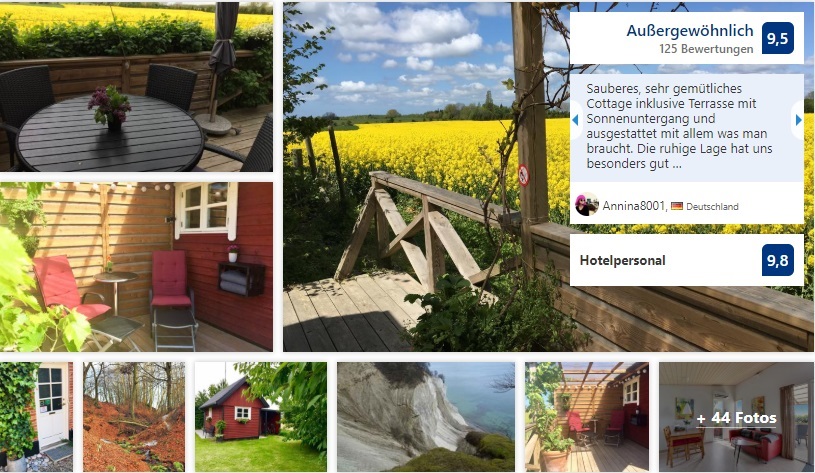 Oelholm Cottage
This family-run property is 2 km from Stege town center on the island of Møn. Look forward to cottages with west-facing terraces that invite you to relax in the evening sun. Free WiFi is available.
The special tip: vacation in the lighthouse
The location is great – sea view, lighthouse in the evening and at night, close to the cliffs, private descent to a pebble beach. Magical place. Secluded location by the sea. Sauna in the garden. Kitchen with dishwasher.
The special thing about the B2B guest houses on the island of Mön
Often these pensions are integrated into former farms. There you have a quaint ambience in a rural setting. Often there are also animals in the yard or a walk-in garden + playground. This is particularly popular with families who take a short trip to Mön.
We have put together a list of the most beautiful B&B accommodations on Mön for your vacation. Take a look at the rooms and reviews, have a look at the prices and get an idea. Have the Breakfast Pension shown on a map and see if it is in an area that you prefer. (e.g. on the beach).
Bed and Breakfast all over Denmark
Denmark has a lot of natural beauty to offer, but one of the most popular attractions is the local bed and breakfasts. Denmark is known all over the world for its hospitality and charming inns and a destination for people who are looking for peace and solitude.
Your stay in a bed and breakfast in Denmark will be strongly influenced by your hosts. You'll have plenty of suggestions for local activities, great restaurants, and other attractions. Decide on the type of experience you are looking for by asking your hosts what their passion is.